PRECO is a full-service manufacturing and engineering firm specializing in natural gas odorization equipment.
GROEBNER has invested in developing a network of suppliers that bring you the best products in the natural gas industry. One of our more recent partnerships is with PRECO, Inc. PRECO is a full-service manufacturing and engineering firm specializing in natural gas odorization equipment.
Since natural gas is combustible, colorless, and odorless, the Federal Pipeline Safety Regulations mandates that all natural gas distribution lines be odorized or contain a natural odorant. PRECO systems assist with that process.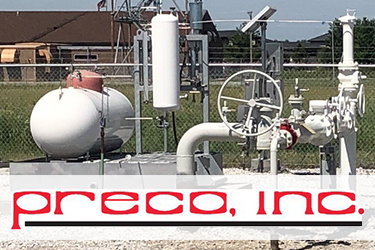 ---
Natural Gas Odorization Systems
Since 1995, PRECO has been one of the Midwest's largest manufacturers of natural gas odorizers. The odorization equipment adds the odorant into natural gas so that it is detectable to improve safety. Each unit is uniquely sized and customized with the field technician in mind.
Pulse Bypass Odorant System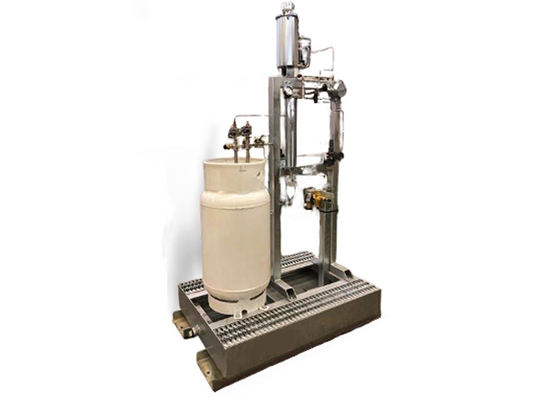 This unit is ideal for low volume applications where a pressure differential is available.
Proprietary to the PRECO Bypass System, the 0 to 75 cubic inch pulse bottle allows the user to make seasonal adjustments to the volume of gas based on ambient temperature. Multiple bottles can be used for higher volumes.
Only ONE moving part is needed to operate the PRECO Bypass Odorizer System.
Pump Injection Odorant System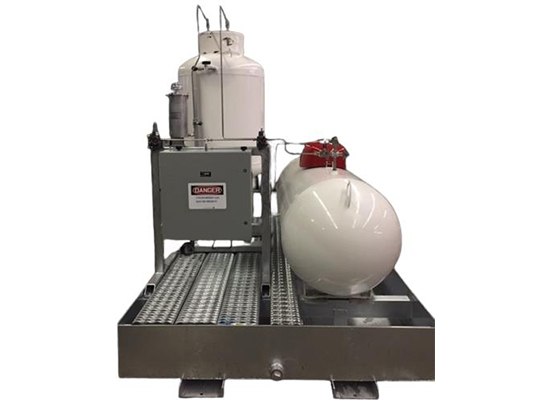 Designed for high volume and high pressure applications.
Each pump system is built with pneumatically operated back-up in case of a power failure.
Cabinets can be custom built with either a single or double pump configuration.
Three HD plunger type series pump sizes available.
Wick Style Odorant System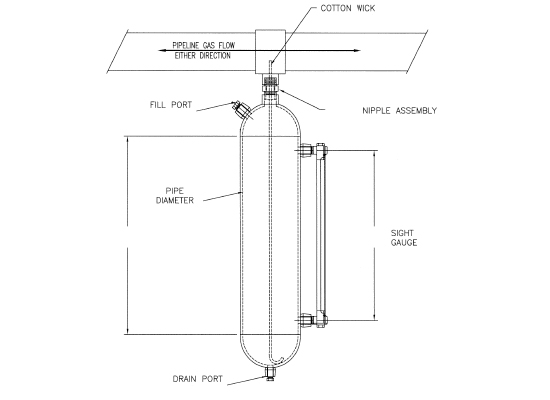 Designed for very small flow applications — 500 SCFH or lower.
For use with domestic farm taps, camps, and other low flow needs.
240 psi pressure rating.
Custom sizes available upon request.
---
Odorization System Controls
At the heart of the pulse bypass and pump injection systems are the controls. The control systems are set to the specific signal requirements of each boarder town station (TBS). Once the input signal is received, the controls allow the odorizer to send odorant downstream.
Sentinel II Control Package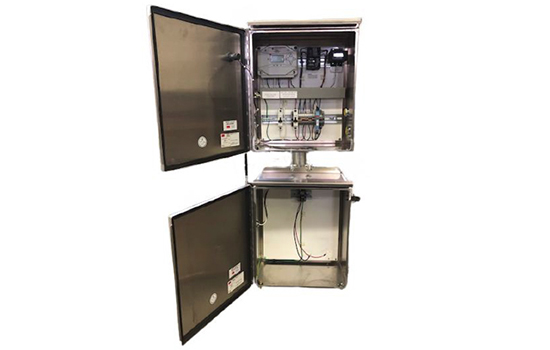 Receives a discreet input signal from either a flow meter or a contact closure via gas supplier.
Available in 120V AC or 12V & 24V DC for solar applications.
Pre-set signal timer based on customer specifications. The timer can be adjusted for volume changes.
Built with Nema 3R weather resistant aluminum boxes and galvanized post.
HD3 Automated Control Package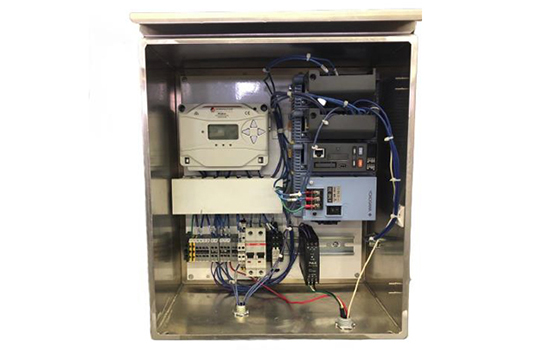 Accessible via secure IP address and are compatible with SCADA systems and other networks.
Able to securely store data on GM10 data module or sent to a private server.
Multiple monitoring options available with built-in LCD or LED screens.
Available in 120V AC or 12V & 24V DC for solar applications.
---
Mobile Filling Station
The PRECO Mobile Filling Station is the convenient solution for filling those hard to get to farm taps and smaller odorizers. Each unit comes custom built to fit in the back of most utility trucks for easy transport.
Custom aluminum diamond plate utility box
Quality Swagelock fittings are utilized
Custom galvanized frame
Dual 75' length high pressure stainless steel braided hose lines with reels
Standard 20-gallon storage tank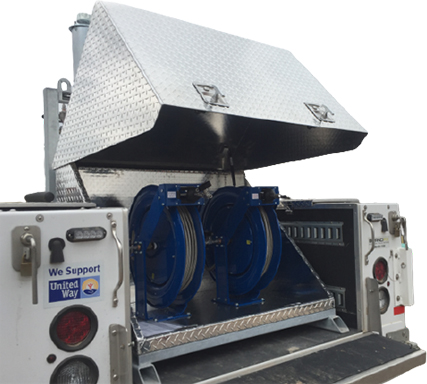 ---
The PRECO/GROEBNER Partnership
GROEBNER is proud to partner with companies like PRECO. Their pride in making sure their customers have properly specified equipment and the knowledge needed to run the systems safely and effectively make them a great fit for our supplier network. Contact us today so we can help you determine the solutions you need to odorize your natural gas pipeline systems.