Sensus, a Xylem brand, provides remotely-managed products and solutions that deliver the right data at the right time for investor-owned utilities, cooperatives and municipalities.

Over the course of our 45 years in business, GROEBNER has invested in developing a network of suppliers that bring you the best products in the industry. All of our supply chain vendors exhibit the integrity, quality, and service that have been the foundation of GROEBNER's business. One key example is our long-term partner, Sensus. They are a utility technology company that helps a wide range of public service providers do more with their infrastructure. With nearly two centuries of utility experience, Sensus continues to deliver the most robust gas meters in the industry. Like GROEBNER, they invest, innovate, and deliver industry-leading results.
What Sensus Offers
Sensus, a Xylem brand, provides full solutions to create smart utility networks. They have solutions that can measure pressure, turn off gas, and even monitor corrosion. Their full FlexNet® communication network allows utilities to remotely manage their entire distribution system. You can store and analyze data to develop new insights into your operating conditions. This network offers more than just accuracy in billing. You'll receive:
Secure network
Enhanced regulatory compliance
Remote diagnostics
Reduced truck rolls
Enhanced safety for personnel, customers, and the public
More accurate forecasting and planning
Fewer bill/service complaints
We'll discuss some of the specific products that go into the FlexNet network below.
Sonix IQ Ultrasonic Residential Meter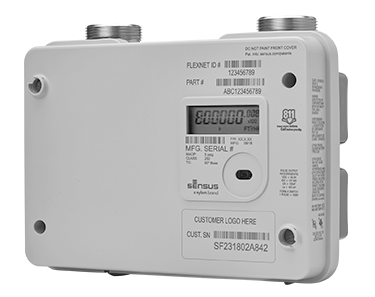 As Sensus has continued to grow and innovate, they are launching new products to increase your efficiency and decrease lifetime cost of operations. Their latest – the Sonix IQ ultrasonic gas meter – uses ultrasonic technology to give you pinpoint measurement of natural gas in residential applications. This meter is solid state, so it has no moving parts to replace or wear out. It also features an available FlexNet radio inside the meter housing, to integrate seamlessly with your entire network, including any Sensus AMR and AMI solution you own. It is battery operated, with a 20-year lifespan. The Sonix IQ, with its compact, durable design, offers system intelligence and control in a cost-effective manner.
Sonix IQ features:
Saves money with fewer truck rolls
Simplifies asset management, reduces inventory costs
Better experience for customers
Match billing and usage more accurately
Improves safety for staff, community, and first responders
Better for environment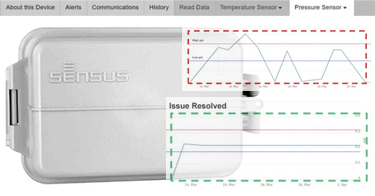 Smart Gateway Pressure Monitoring
Sensus knows that natural gas utility systems need to run through all kinds of locales. That may include places where there is no power and no land-based communications. Their Smart Gateway is a battery-powered sensor interface which allows you access to timely data, even in the most remote spots. Smart Gateway leverages the FlexNet communication network capabilities, so you can monitor pressures, temperatures, levels, and switches – everything FlexNet offers. Smart Gateway enables you to have direct remote access and control to all locations on your pipeline network.
Learn More | Shop Smart Gateway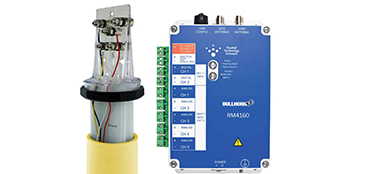 SentryPoint Cathodic Protection
Beyond standard metering and meter reading, the FlexNet network offers other automated solutions. With a standard natural gas pipeline, you only monitor the pipe corrosion at extended intervals. But SentryPoint Cathodic Protection provides a 24/7 solution which remotely monitors corrosion. Data is automatically collected from test points and rectifiers throughout your pipeline network. It also includes built-in alarms to alert you if there are breaches in coverage (such as power failures). Your field teams will know exactly when and where a problem has occurred. They can spend more time repairing and far less time searching for the location.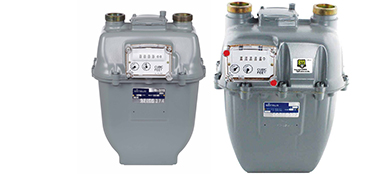 Diaphragm Gas Meters
Our partnership with Sensus began with their gas meters, such as their staple R-275 residential gas meter and R-415 commercial gas meter. The R-275 and R-415 provide a lighter weight meter, making it easier to handle, requiring less maintenance and offering greater life expectancy. These residential and commercial meters lower total cost of ownership, through reduced repair time and cost, increased efficiency, and extended life span.
Learn More R-275 & R-415 | Shop R-275 & R-415
The Sensus/GROEBNER Partnership
GROEBNER and Sensus have a long-term relationship. Our committed partnership with Sensus allows you to stay focused on providing your communities with a better and safer natural gas experience. You can rely on GROEBNER's team to guide you through the process of determining the best Sensus products to meet your needs. We make those recommendations with utmost confidence in Sensus product quality and innovation. Contact us as sales@groebner.com today to learn more about how Sensus can help you upgrade your pipeline network.