Read in The New York Times how succession plans, or the lack thereof, can hinder the transition to a new generation.
Succession plans, or the lack thereof, can hinder the transition to a new generation — and affect how loved ones fund their later years. 
By: Martha C. White
Most workers strive to keep their personal and professional lives separate. But for people who start or inherit a family business, the opposite is true: The personal is professional. And it gets very personal when it comes to retirement.
Family businesses employ close to 60 percent of the nation's work force, according to calculations by management professors at the University of North Carolina at Charlotte and Kennesaw State University, in collaboration with the research and advocacy group Family Enterprise USA. They found there are as many as 32 million family businesses in the country.
In a sense, running a family business is the epitome of entrepreneurial success, with passing on that business to children the apex of that success. But a 2021 survey by the consulting firm PwC found that only about a third of family-owned businesses have a succession plan. We looked at five of these businesses to see how they managed the transition between generations — and how those plans affected owners' timelines for retirement.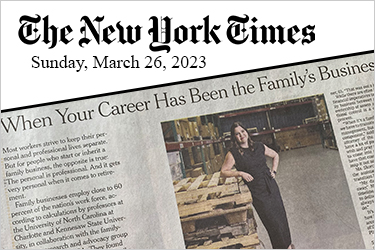 A version of this article appears in print on March 26, 2023, Section BU, Page 4 of the New York edition with the headline: When Your Career Has Been the Family's Business.
An expert's plea:
Don't wing it
When Joe Groebner took over the natural-gas equipment distribution company his father started in Minnesota in 1976, the handoff was a casual affair. But when Joe's daughter, Carissa Skorczewski, was working her way toward the chief executive title she attained in 2021, she insisted on hiring experts who could guide them through the process.
"When we went into a discussion about business transition, my plan was just to figure it out as we went along," said Mr. Groebner, 63. "That was not a good plan."
While there are often both emotional and financial imperatives to transferring a family business between generations, shifting ownership of business assets and day-to-day operational control is a complex and delicate process.
"When it's a family business, not only do we have to transition the ownership and the management, but we also have the family component," said Holly Geerdes, founding attorney of the Estate Law Center. "We have a lot of parents who just assume and wish and pray that their children are going to come into the business, but they don't have that conversation," she said. "They really have to map it out and make a game plan."
Ms. Skorczewski, 37, said that even with the assistance of advisers and consultants, the Groebners' transition hit some bumps.
"My dad wasn't looking to leave right away," Ms. Skorczewski said. "Without a timeline, it got a little tricky at some points" to delineate corporate roles, she said. "You always think you have more time than you do."
It's common for owners to miscalculate how long a generational transition will take, according to Steve Zimmerman, co-founder of the financial planning firm Mindful Asset Planning, who advised the Groebner family.
Family businesses come in many forms: S corporations, LLCs, partnerships and other corporate structures. Although they are, almost by definition, privately held, ownership is typically defined as shares of stock in the company. Owners can give or sell shares in several ways to help a generational handover, which they might do to transfer some of the business value without handing over a commensurate amount of corporate control.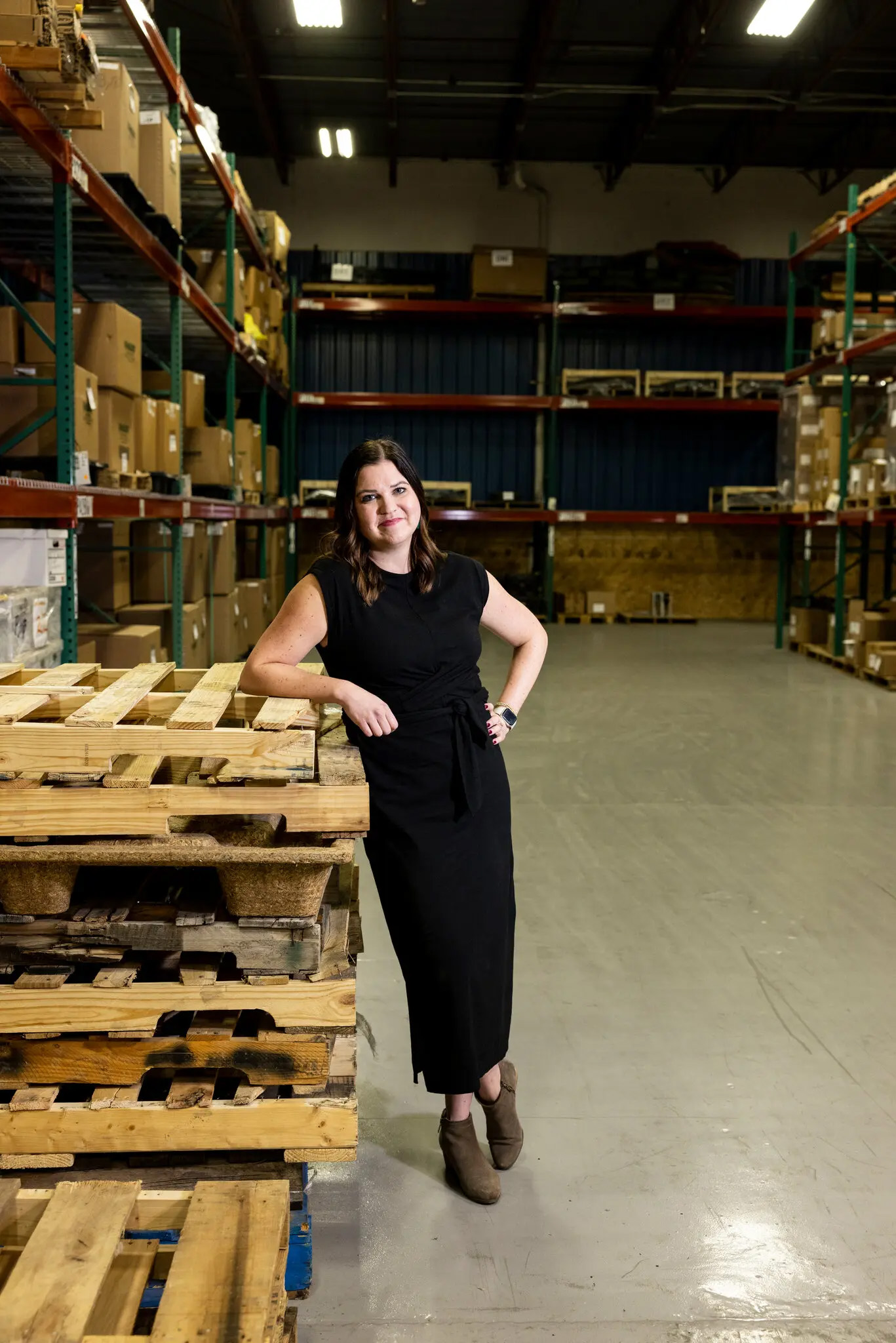 Carissa Skorczewski and her father enlisted a planner to help them with a handover. "My dad wasn't looking to leave right away," Ms. Skorczewski said. "Without a timeline, it got a little tricky at some points."
- Tim Gruber for The New York Times -
"Consultants usually talk about a 10-year transfer," Mr. Zimmerman said. The project starts by organizing business processes, identifying successors and building a leadership path for the new generation along with an off-ramp for the departing leaders.
Jonathan Flack, U.S. family enterprises leader at PwC, said the timeline was long because succession includes two concurrent tasks. "Transferring ownership and transferring leadership are two different things," he said.
"I knew this transition wouldn't be quite the same," Mr. Groebner said, "but I will say, going into it, I thought it would be less onerous than it was, and I'm really glad we put together a team that kind of walked us through it."
---
Read the full article, including the stories from the other four businesses, at https:/www.nytimes.com/2023/03/25/business/family-business-retirement-succession-millennials.html.